Colorado Digital Advertising
Launching creative, strategically sound campaigns that produce high-quality leads.
4 Important Facts About Digital Advertising
Of brand awareness is increased with digital ads.
Of consumers are more likely to look up your brand-specific terms after they've been exposed to display ads.
Of customers are more likely to make a purchase from a retargeting ad.
Of ROI is expected in Pay Per Click (PPC): returns $2 for every $1 spent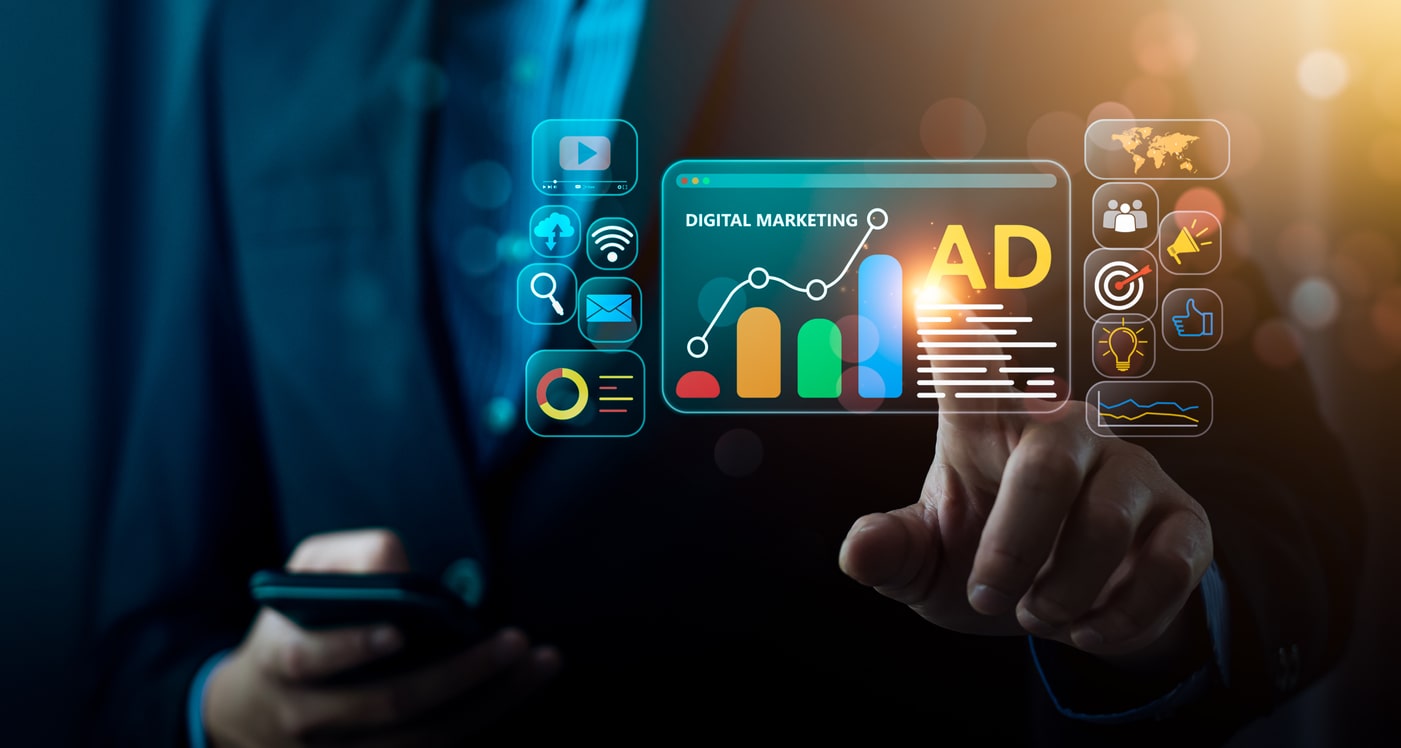 What is Digital Advertising?
The term "digital advertising" describes the marketing of goods and services through digital channels like websites, emails, mobile applications, social media platforms, and search engines.
Based on behavioral, geographic, or demographic information, it entails producing and distributing tailored adverts to a particular audience. Search, social media, video and display ads are just a few of the formats available for digital advertising. Reaching a wide range of consumers, monitoring and evaluating the effectiveness of campaigns, and refining advertising tactics are all made possible by it.
Our Digital Advertising Approach
Everything is kept as straightforward as possible, even our digital advertising procedure. Our process guarantees that your advertising campaign meets all of your goals, communicates flawlessly, and launches as soon as it can at the lowest possible cost.
We meet with you to thoroughly understand your target market, competition, and company objectives before we start optimizing your PPC advertisements. This will ensure that we are fully aware of the needs of your business, have the ability to draw in new customers, and can guarantee the coordination of all online marketing campaigns.
Then, we begin building the framework for your sponsored search campaigns using a whole funnel strategy. This suggests that the lead generation, bottom funnel conversions, and brand recognition that our display and search ads are producing are all improving. We will also examine your current landing pages to make sure they are appropriate and created to achieve the goals of our marketing plan. If you need further help, we may refer you to our site development and content marketing teams.
After a plan has been established, we are creating the ads. The process begins with the layout of your account, then moves on to comprehensive keyword and audience research, and finally, the creation of the responsive advertisements that prospective users will see. Our team is able to set up Google Ads and Microsoft Ads accounts and ensure that the account's settings are correct, even with hundreds or even thousands of ads to upload.
Constant account monitoring is a vital part of any PPC management. This means that we make sure that advertising spend is going to campaigns that have a high conversion rate and that we are staying within our monthly budget limits. We might offer more suggestions for remarketing campaigns, landing page updates, or ad extensions while we're keeping an eye on the account.
Interactive reporting in Looker Studio is created for all of our PPC management clients, enabling accurate and lucid analyses of campaign data to support data-driven decision-making. As a full-service digital marketing consulting company, we constantly connect our performance and efforts to the bigger picture to make sure that all digital marketing initiatives are assisting in the attainment of your company's objectives.
Our Digital Advertising Setup Process
It is essential that we conduct our due diligence and carefully design the appropriate strategy and account structure before beginning any new engagement. Your participation is necessary in this cooperative endeavor as we move the process along, making sure that we have established the right objectives and are in agreement on what is expected of us. We take great care in allocating your media budget, so don't waste this time.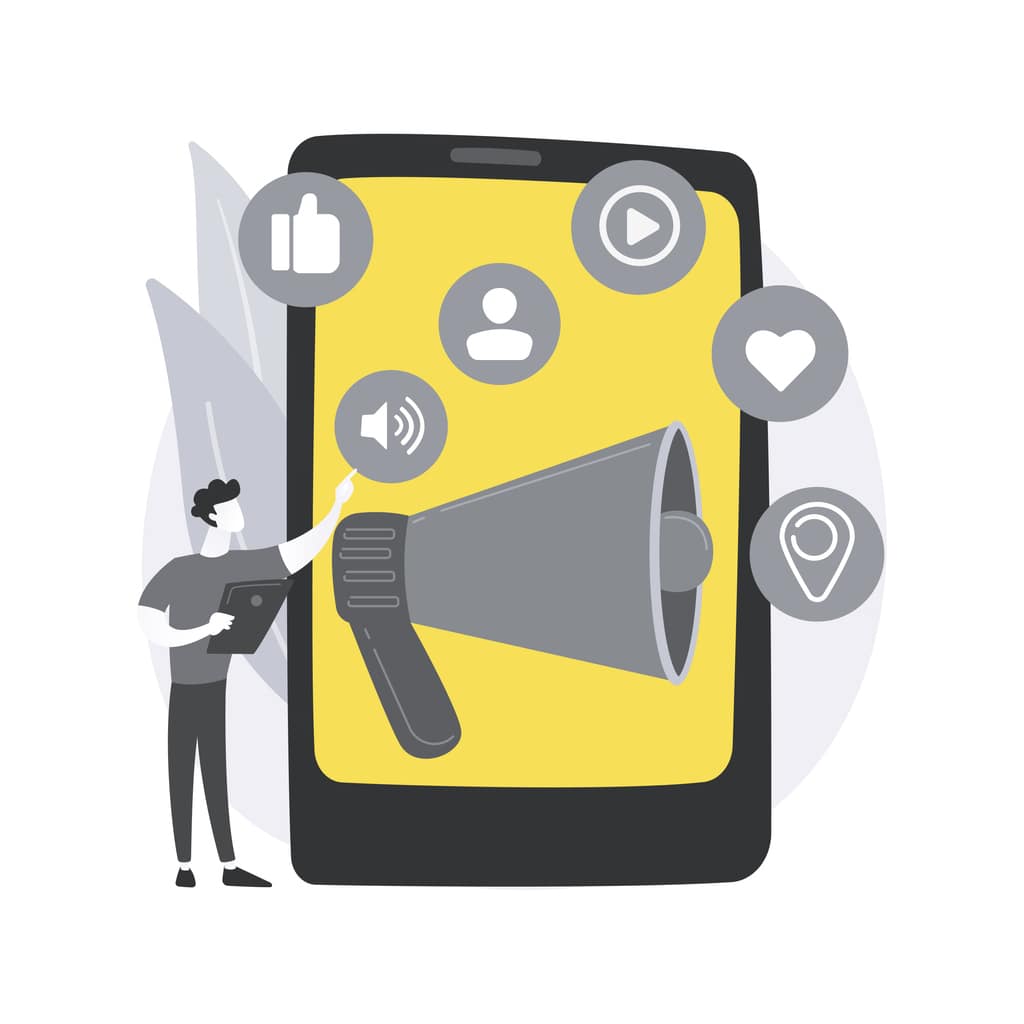 Step 1: Identify the different ways consumers can find your business
The first thing we'll do when you sign up for our Colorado PPC services is figure out which regions of the nation and what kind of devices (desktop, mobile, etc.) you want your account to target, along with where you want your media budget to go within the account.
Step 2: Competitive Analysis & Keyword Research
In order to grasp the strategies for success, we must first assess the competition. We examine the distinctive value propositions and brand messaging of your rivals, then compare it to the keywords they are aiming for. This helps us determine which keywords are the most competitive and how we can help your company distinct itself from the competition so that it appeals to search engines.
Step 3: Create Unique Responsive Ads
People find your website through responsive advertisements. Our staff will offer advice on ad copy and suggest a/b testing for language variants that might appeal to your target market and bring in new customers.
Step 4: Get Your Account Up and Running
Uploading your responsive ads and keywords into the Google Ads interface (or any other search engine you choose to run ads in) is the last step in the setup process. Our team will make sure the appropriate tracking is set up to measure conversions on your website once they are loaded and ready to go. When this step is finished, your account will be prepared for activation.
Featured Digital Advertising Project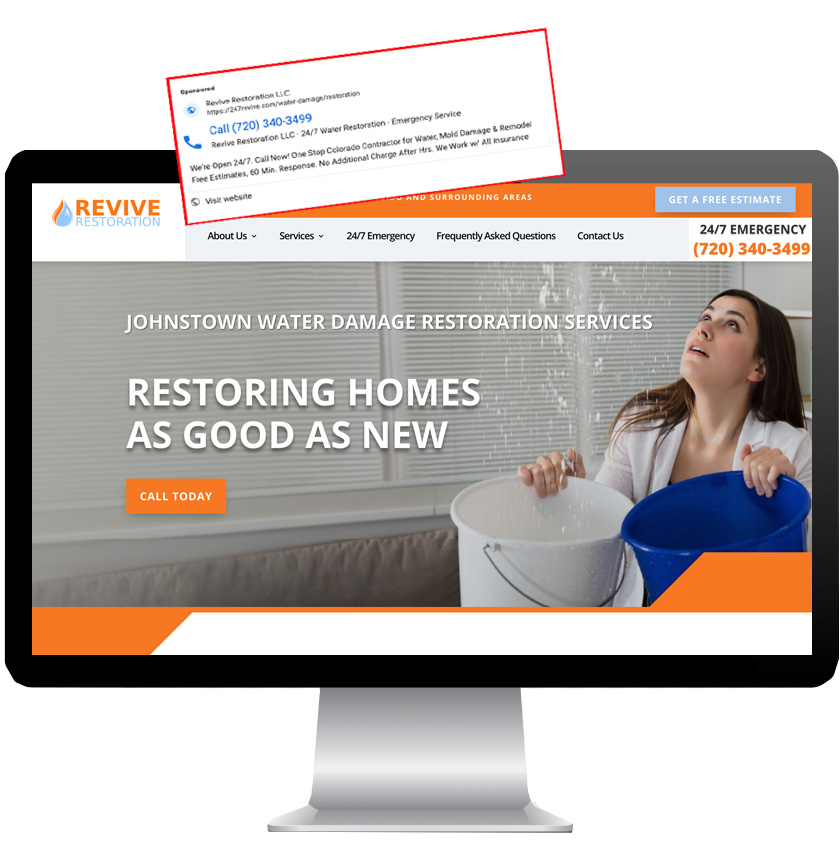 See What Our Customers Have to Say
Sarah Bilbro
October 18, 2022
Laurine is the best! She truly wants to see us succeed, and is constantly looking for ways to bring our rankings up and increase traffic to the site. We've learned throughout the years that a good SEO person is extremely hard to find, and we are beyond grateful to have found Laurine. We couldn't recommend her highly enough!
Custom Digital Services
Pricing Models For Every Need
Stop Over Paying For Digital Services!
We have the best value and most comprehensive Colorado digital services for all sized businesses.
Website Creation & Management

Keyword Analysis & SEO (On-page optimization)

Tracking & Reporting
Basic Plan +

Social Advertising (Design & Management)

Social Media Strategy & Management (up to 8 organic posts per month)
Business Plan +

Content Marketing (1 blog post per month)

Email Marketing (1 Newsletter per quarter),

Paid Advertising (PPC, Display, Remarketing, Shopping Ads…)
We also offer "A-La-Carte" Services, as we truly want to help you get what you need by offering customizable packages to fit your needs as a business. Contact us today for a quote.