Colorado Email Marketing
Developing email marketing strategies that attract subscribers and increase ROI.
4 Important Facts About Email Marketing
Small businesses use email marketing to reach customers.
Individuals read their emails before checking social media and news.
People will delete their emails if the email is not optimized for their mobile phones.
Americans subscribe to email newsletters to get discounts and sale offers.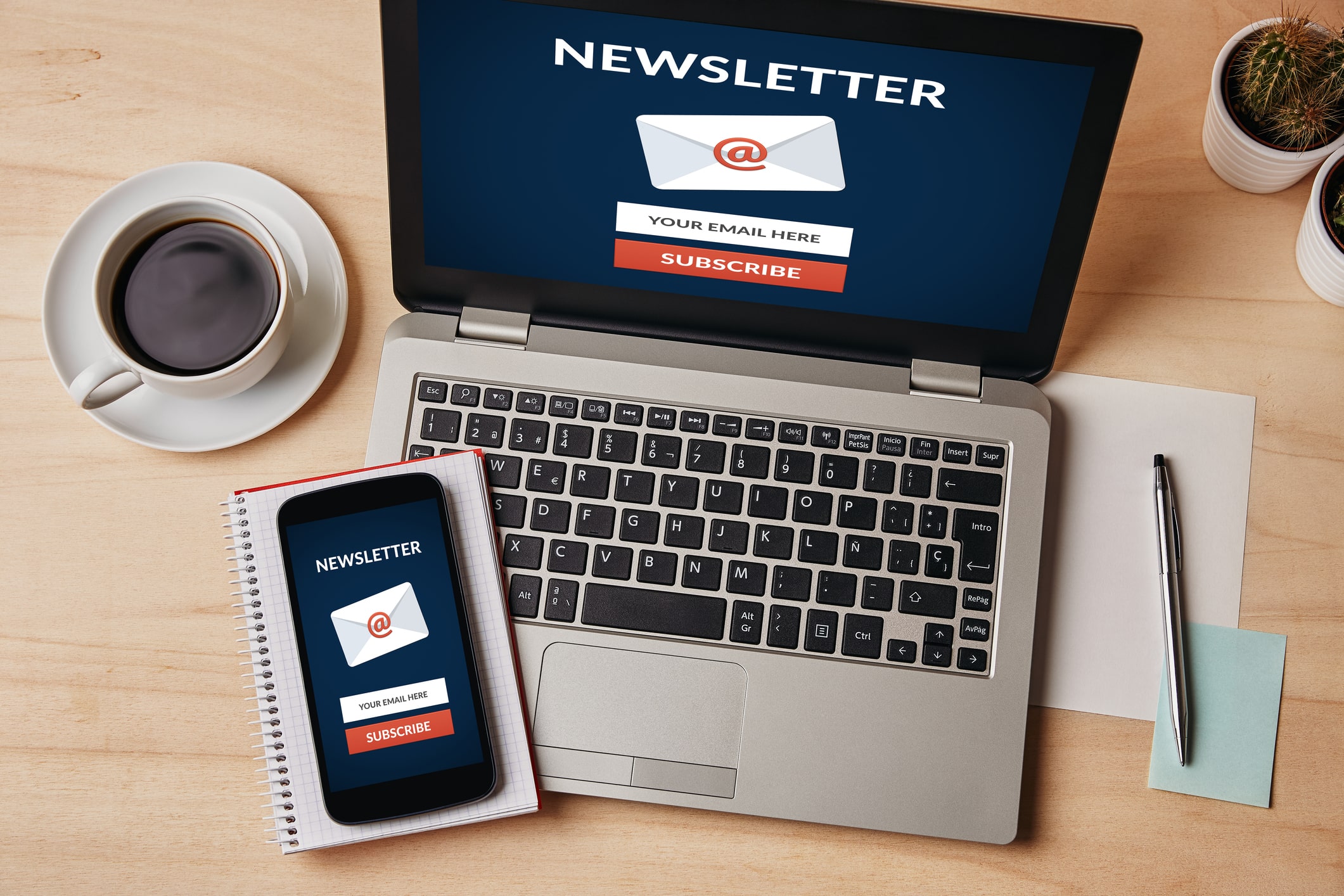 What is Email Marketing?
Email marketing is the use of emails to communicate with customers or potential customers. It involves sending promotional messages, newsletters, or updates to a targeted list of subscribers. 
The primary objective is to build customer loyalty, increase brand awareness, and drive sales through repeated communications with prospects and customers.
Email marketing can be personalized, cost-effective, and measurable, making it a popular marketing tactic for businesses of all sizes. It requires creating a list of subscribers, crafting engaging messages, and monitoring the response metrics to refine future campaigns.
Our Colorado Email Marketing Services include:
Discovery
At Peel Digital Consulting, we comprehend your company's objectives and work tirelessly to put our process into practice, ensuring that we create campaigns and automations that surpass your expectations. 
All clients, whether they work for an e-Commerce company, B2C brands looking to increase brand awareness through digital marketing, or B2B organizations looking to integrate CRM and lead generation into their email marketing services, share the same passion for increasing conversion rates on goals.
At Peel Digital Consulting, we analyze your existing email database thoroughly to acquire an overview of the attributes gathered for each user, current segmentation, past behavior, and any gaps or chances to gather further information.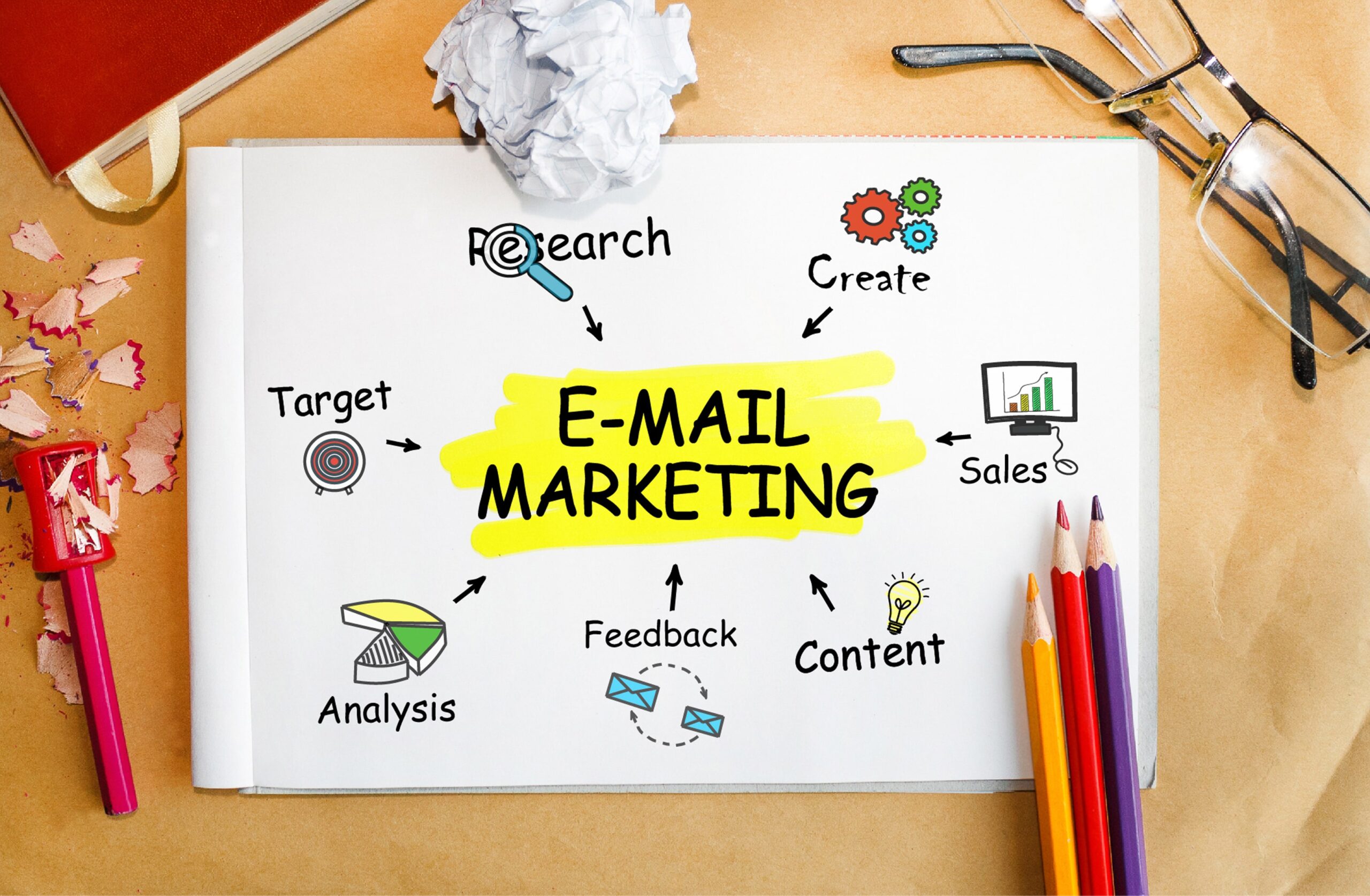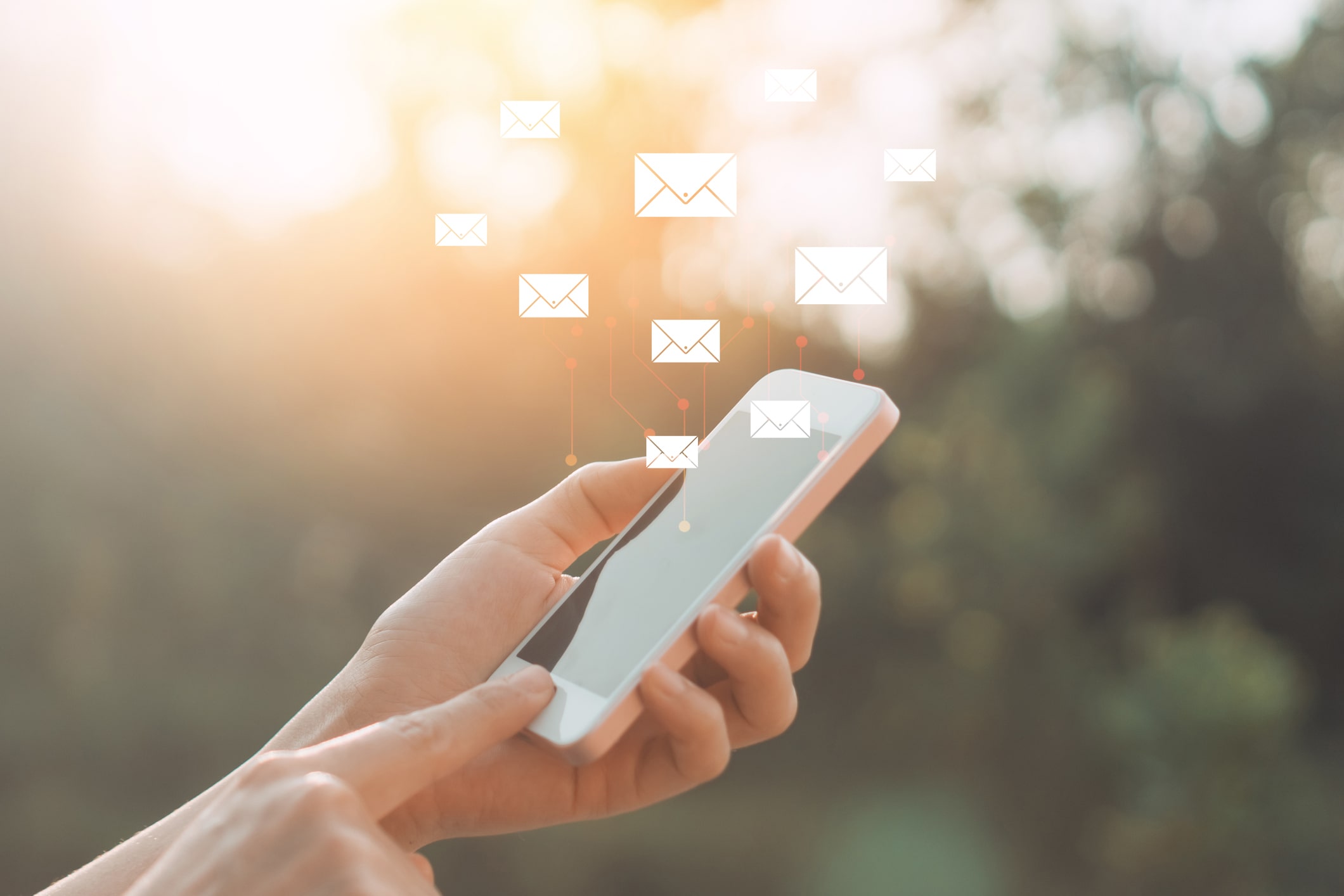 Strategy
The objectives of our engagement are to analyze your current email marketing campaigns and automations, construct an email marketing strategy (creating and segmenting email lists,…)
Segmentation Strategy
In order to identify potential for new content and deployment strategies inside existing categories, we evaluate your organization's present segmentation setup. To enhance our segmentation strategy, we also seek for new database fields.
Goals & Objectives
We identify prospective email channel KBRs (Key Business Requirements). We create a set of concise goals and objectives based on these talks. We can create connected KPIs (Key Performance Indicators) to monitor success based on the outcome. Define and assign key performance indicators for goals and objectives.
Content & Creative Strategy
At Peel Digital Consulting, we evaluate your current content, find ways to make it more effective at converting readers, and offer recommendations. Along with updated recommendations for current email content, we also offer novel concepts and techniques to improve email marketing materials. By examining data and taking advice, we intend to use a structured technique to monitor and improve the performance of email marketing.
Implementation
Like any other vertical, such as Pay-Per-Click (PPC) or Search Engine Optimization (SEO), email has its own methodology and thought processes.
At Peel Digital Consulting, we determine and provide the optimal approach for informing subscribers as regularly as possible without making them feel bombarded. This extensive approach is customized for each email segment separately.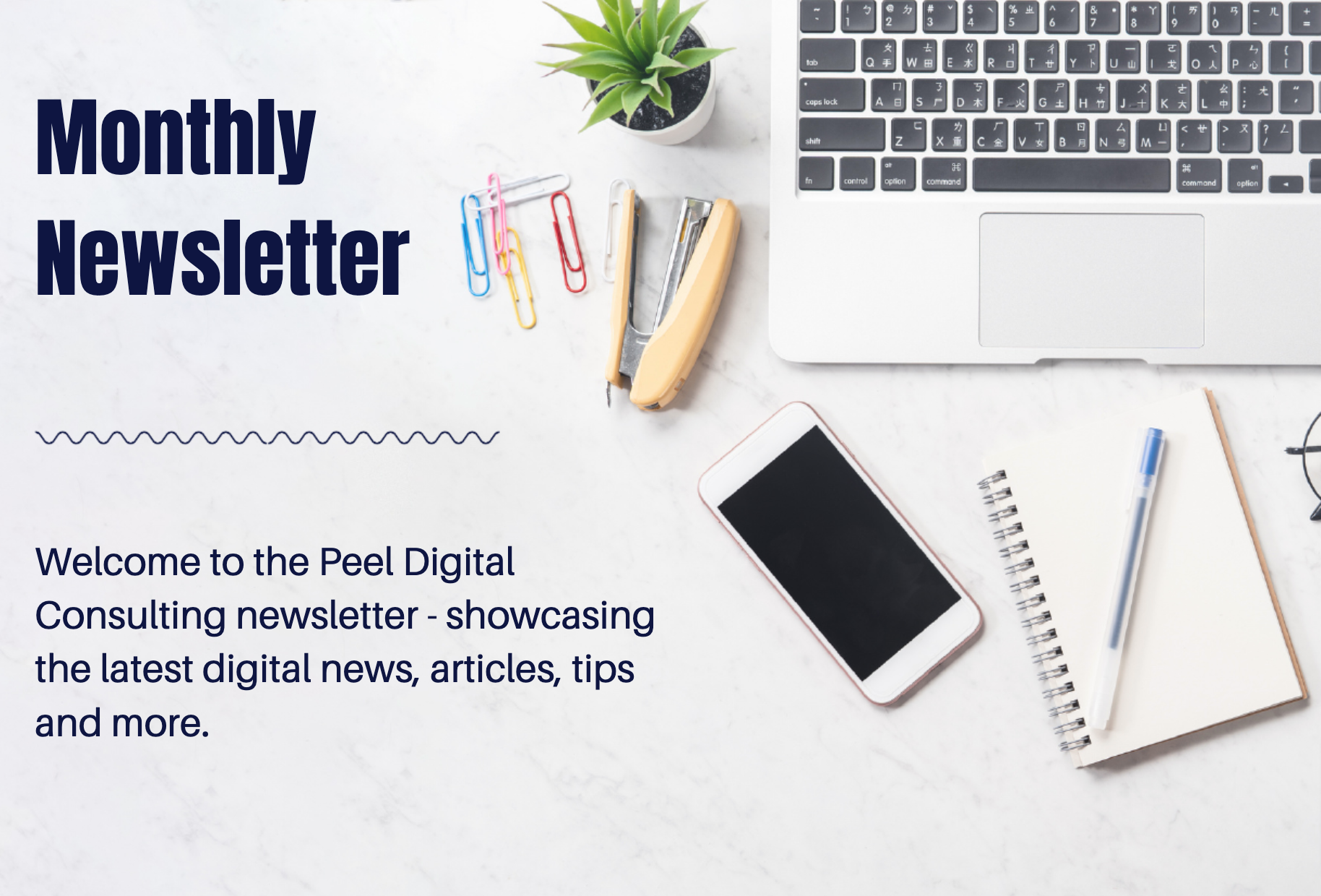 Reporting
In order to test and improve our strategies based on the data, we always give complete reporting on delivery, engagement, and conversions for email marketing campaigns and email marketing automation.
Based on analytics data and suggestions, at Peel Digital Consulting, we monitor and optimize email performance using the established methodology.
  A Few Common Questions Related to Email Marketing.
How often should I be emailing clients?
The frequency of client emails should be determined by the objective of the communication and the client's preferences. If the email contains critical updates or information, it should be sent as soon as possible. If you are sending a monthly newsletter or promotional email, it is better to stick to a regular schedule, such as once a month or bi-weekly. It is also critical to avoid inundating clients with emails. Maintain a balance between informing clients and respecting their time and attention.
What is a good open rate?
The industry and audience influence a good email open rate. A healthy open rate, on average, is approximately 20-30%. If your open rate is lower than this, you may need to test and enhance your subject lines or optimize your email content to increase interaction. Keep in mind that factors such as the time of day you send your emails and the quality of your email list can all have an impact on open rates. Finally, attempt to increase your open rates over time to boost your email marketing results.
What is Email Segmentation?
The process of splitting your email subscriber list into smaller groups based on shared criteria like as demographics, behavior, interests, and preferences is known as email segmentation. You may tailor your email campaigns to the individual requirements and interests of each group by segmenting your email list, allowing you to send more relevant, tailored communications. This can result in greater open and click-through rates, as well as engagement and conversions.
Should I buy an email list?
No, you should not purchase an email list. This method is a breach of numerous anti-spam regulations and may jeopardize your email reputation and delivery. Furthermore, many of the email addresses may be out of current or invalid, resulting in a low email open and conversion rate. It is preferable to establish your own email list by obtaining subscribers via a sign-up form, providing quality material, and promoting your emails via your website and social media platforms.
Has Social Media replaced Email Marketing?
Instead of replacing email marketing, social media and email marketing complement each other. While social media can assist raise company recognition, email marketing is more effective at converting leads into consumers. Email marketing sends individualized, targeted messages to prospective clients who have expressed an interest in the product or service. Social media, on the other hand, is an excellent venue for engaging with customers, sharing content, and driving traffic to a company's website. As a result, organizations should incorporate social media and email marketing into their overall digital marketing plan.
What is a Conversion?
A conversion in marketing occurs when a potential consumer completes a desired action on a website, such as making a purchase, completing a form, or signing up for a newsletter. Conversion rates are derived by dividing the total number of website visitors by the number of conversions. The ultimate goal of any marketing campaign is to boost conversion rates, which may be achieved by a variety of strategies such as enhancing website design, optimizing the user experience, and targeting the right audience with the correct message.
What is CTR?
CTR is an abbreviation for Click-Through Rate, which is a metric used in digital marketing to calculate the number of clicks received by an ad or link divided by the number of impressions generated. A higher CTR implies that more users are clicking on the ad and being directed to the targeted landing page, which is used to measure the effectiveness of an advertising campaign. It is a significant metric in pay-per-click advertising, since it influences the ad's cost and placement on search engine results pages.
See What Our Customers Have to Say
Sarah Bilbro
October 18, 2022
Laurine is the best! She truly wants to see us succeed, and is constantly looking for ways to bring our rankings up and increase traffic to the site. We've learned throughout the years that a good SEO person is extremely hard to find, and we are beyond grateful to have found Laurine. We couldn't recommend her highly enough!
Custom Digital Services
Pricing Models For Every Need
Stop Over Paying For Digital Services!
We have the best value and most comprehensive Colorado digital services for all sized businesses.
Website Creation & Management

Keyword Analysis & SEO (On-page optimization)

Tracking & Reporting
Basic Plan +

Social Advertising (Design & Management)

Social Media Strategy & Management (up to 8 organic posts per month)
Business Plan +

Content Marketing (1 blog post per month)

Email Marketing (1 Newsletter per quarter),

Paid Advertising (PPC, Display, Remarketing, Shopping Ads…)
We also offer "A-La-Carte" Services, as we truly want to help you get what you need by offering customizable packages to fit your needs as a business. Contact us today for a quote.